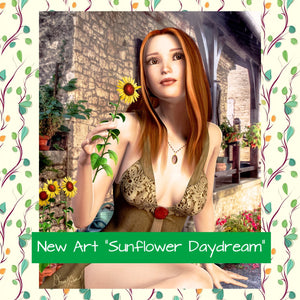 Happy Spring Friend! Hello My Friend! Happy Spring to you! I absolutely love this time of year, when all of nature wakes up and creates beautiful spring time goodness! I'm looking forward to the birds singing, bees humming, and fun spring activities, like planting my flower and herb garden, relaxing on a sunny day, cool breezes while reading an enchanting book! I can't wait for us to share our spring time activities with one another! I just love everything about spring!  New Art "Sunflower Daydream"   Speaking of spring, I am happy to share that I have just released a...
---
• Happy New Year • New Year 2023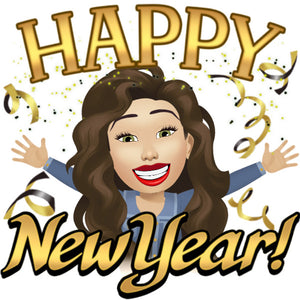 YAY! HAPPY NEW YEAR 2023!  Hello Friend! Happy New Year! I want to wish you magic, joy and every blessings for the New Year! I am excited for us to share another year of creativity, new art, friendship and to embark on new magical adventures in 2023! LET THE MAGIC BEGIN!!! I have so many wonderful ideas for 2023! I can't wait to begin new enchanting artworks! I have been planning all kinds of exciting ideas from selecting new specialty prints, beautiful products featuring my art, smaller sized, more affordable art prints, virtual gallery sales, and so much more!   I...